RIDELIVE is a cycling companion application designed and developed by cyclists for cyclists. We believe that if you choose to ride indoors, you deserve nothing but the best riding experience possible. And so, all our energy has gone into ensuring the best user experience for our community of riders. RIDELIVE features only high-quality HD rides from some of the most incredible places on earth, all meticulously filmed and edited by our amazing team of contributors. Enjoy realistic and stunning virtual rides anytime on iOS devices. Try RIDELIVE free of charge for 7-days (for new subscribers).
Simply connect your smart trainer and supplemental bluetooth sensors (such as heart rate monitor) to your iOS device, select your desired ride and start riding. The ride video will progress based on your actual effort on your trainer. The RIDELIVE application is compatible with a wide range of smart trainers and some smart bikes (Wahoo, Tacx, Elite, Saris and all FTMS-compatible models) for a fully interactive riding experience. You can also connect with a "classic" (non-smart) trainer by connecting via bluetooth to an external power-meter or speed sensor. Results of the ride can be reviewed within the app or exported into standard file formats or directly to a chosen social network, such as Strava.
In addition to watching the ride 'live', during your ride you will be able to view the full ride profile (or zoomed-in), the map of the route and all key cycling metrics (power, cadence, speed, distance, grade, heart rate, etc.). Some features require a paid subscription. There are two types of auto-renewable subscriptions: monthly and annual.
Enjoy realistic and stunning virtual rides anytime on Mac (with macOS 10.15 or newer) or iOS device (iPhone and iPad).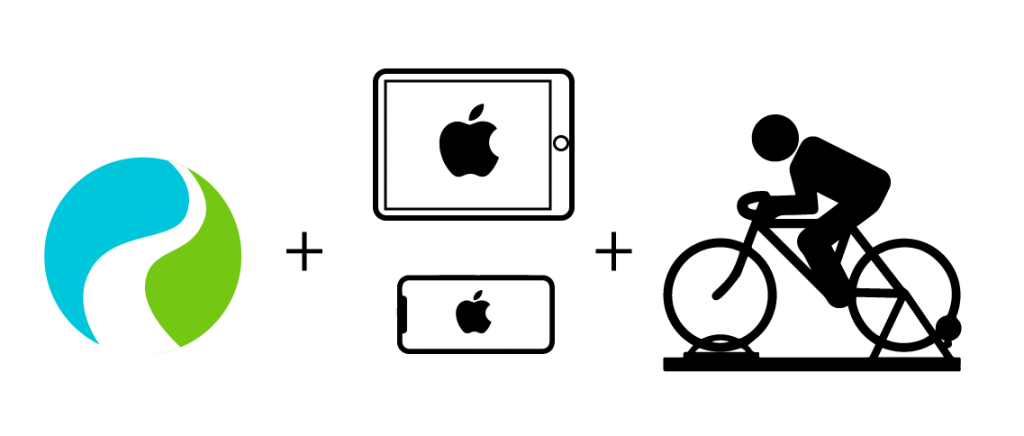 Other platforms (Windows, Apple TV, Android) are currently in development. Stay tuned!
Here is how it looks